Hotel Hellnar is a small, quiet country hotel that offers 20 double rooms with made up beds, private bathrooms (WC/shower) and a television. The lounge is cozy with ocean view, fitted with TV, DVD player and a good library. We serve breakfast (included in the room rate), lunches, cakes and sandwiches as well and dinner.
We are at the heart of Snaefellsjokull Glacier. Orca whales are often spotted in the ocean just off the coast at Hellnar and can be seen from the hotel's patio.
Hotel Hellnar is the first travel and tourism business in Iceland to be certified by GREEN GLOBE, and has been certified since 2002. Hotel Hellnar is committed to providing quality service in a safe, ecological environment where care has been taken to use natural building materials, and adhere to ecological building standards. We invite and encourage our guests to participate in our efforts to protect the environment, by providing information about our business and sharing how they can support our policy.
Host at Hotel Hellnar is Ms. Gudrun G. Bergmann.
Please contact for prices and booking information.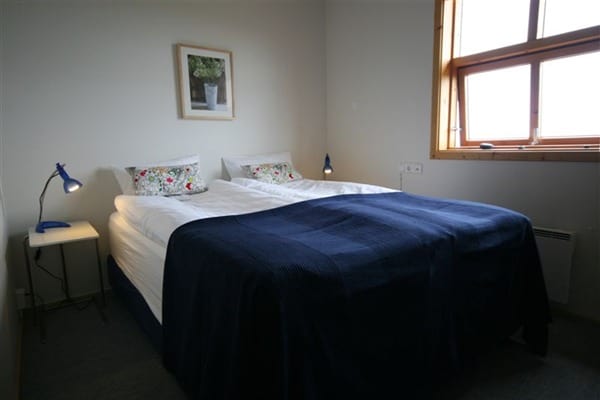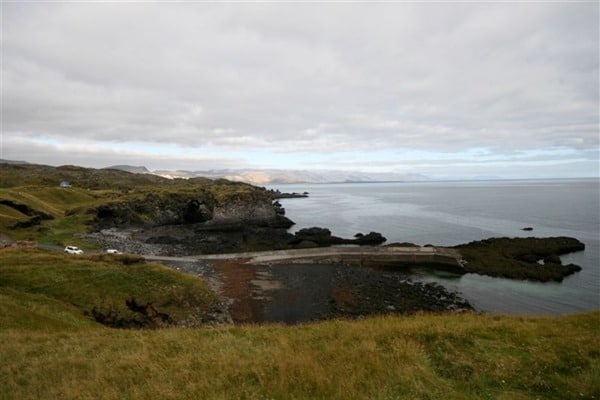 356, Snæfellsbær
hotel@hellnar.is
www.hellnar.is
+354 435-6820
+354 435-6820
20
42
14