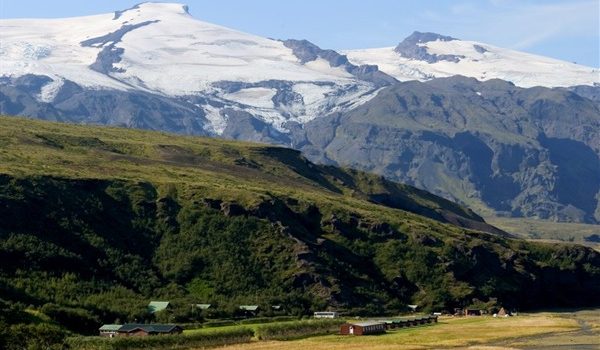 Borgartún 6, 105 Reykjavík
861, Hvolsvöllur
thorsmork@thorsmork.is
www.thorsmork.is
0
0
11
132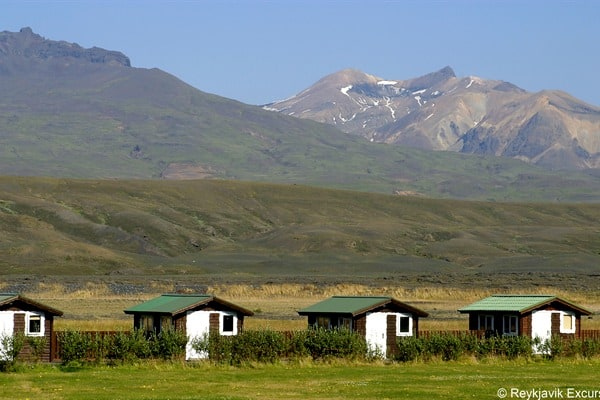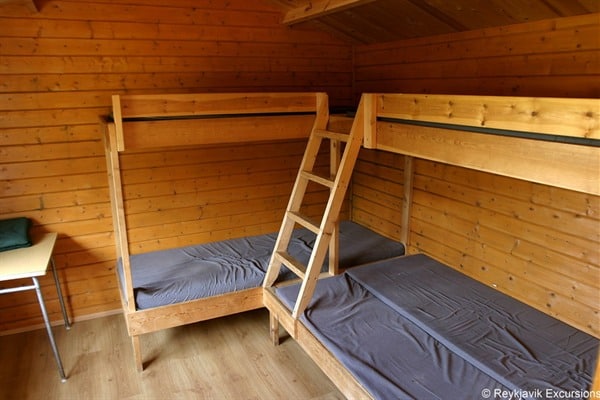 Thorsmörk Mountain Hostel offers various types of accommodation in Húsadalur. There are two mountain huts with 8-20 people dorms, accommodating upto 64 people all in all.  Then there are small cottages for 4-5 persons,  equipped with basic cooking facilities, a table, chairs and table wear for 6 persons. A stove and a sink with running water also. Last but not least there are double/twin rooms in a seperate house. Shared wc facilities are in the building, but also in the service house a few steps away, along with showers and the guest kitchen.  The private rooms and cottages are bookable online here: http://www.hostel.is/Hostels/Thorsmork/
Besides the sleeping bac accommodation, you can also rent linen or ask for made-up beds (please specify upon booking).
Thorsmörk Mountain Hostel also offers a large campsite.  The huts and the campsite are not bookable online, but only through e-mail and telephone (see info above). The camping ground is open from June 1st – September 30th.
Thorsmörk, is without a doubt, one of Iceland's most beautiful and enigmatic natural wonders only 150 km from Reykjavík. The place is visited each year by nature thirsty travellers, Icelandic and foreign alike. It is surrounded on all sides by glaciers, mountains and mountain rivers, which can both act as a hindrance but also attribute to genial weather conditions.
Thorsmörk offers a splendid variety of hikes and trails for everyone. Short, medium and long walks can be found. Through dwarf birch forests, along the turbulent glacial rivers, up hills and mountains or into deep canyons – the options are endless, let alone the nearness to the active volcano Eyjafjallajökull.
Thorsmörk is also a starting and ending point for two of the most popular hiking routes in Iceland; the Laugavegur hike from Landmannalaugar to Thorsmörk (or vice versa) and the Fimmvörduháls hike from Skógar to Thorsmörk (or vice versa) where the new lava field from the Eyjafjallajökull eruption is crossed and the new craters can be seen up close.
We draw your attention to that Thorsmörk Mountain Hostel is a simple hostel and is not comparable to hostels in urban areas. But a great location and a unique nature makes Thorsmörk an ideal place for nature lovers.
ATTENTION* * THE GLACIAL RIVERS ARE DANGEROUS AND NOT EASILY CROSSED. ONLY ALTERED 4X4 TRUCKS WITH EXPERIENCED DRIVERS OR LARGE BUSES SHOULD CROSS THOSE RAGING FORDS.**
Buses run twice a day, bookings not necessary, easily accessed . Scheduled buses available twice per day from 15th June to 1st September. Once per day from 1st September to 15th September.
A warden is present in Thorsmörk Mountain Hostel from May through September and can be contacted during opening hours, but in cases of emergency 24/7.
Thorsmörk mountain Hostel is also open for groups all through winter. Please book and get price info through e-mail or phone or book online  (see info above)."
The camping ground is open from June 1st – September 30th.  Please contact for prices and booking information.