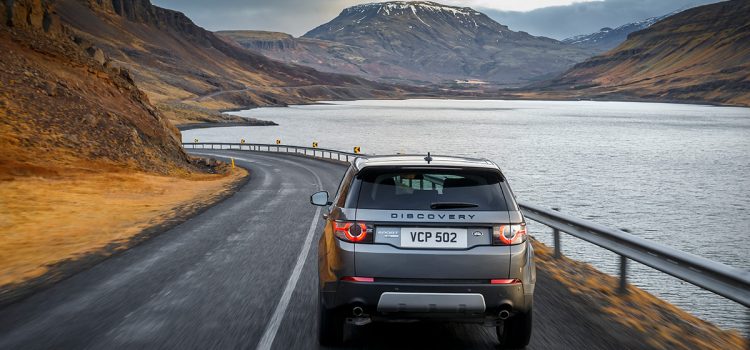 Most mountain roads and roads in the interior of Iceland have a gravel surface. The surface on the gravel roads is often loose, especially along the sides of the roads, so one should drive carefully and slow down whenever approaching an oncoming car. The mountain roads are also often very narrow, and are not made for speeding. The same goes for many bridges, which are only wide enough for one car at a time. In addition to not having an asphalt surface, the mountain roads are often very windy. Journeys may therefore take longer than expected. For information on road conditions, Tel.: +354-1777, daily 8:00-16:00. www.road.is  The total length of the Ring Road around Iceland (national highway) is 1.339 km. The general speed limit is 50 km/h in urban areas, 80 km/h on gravel roads in rural areas, and 90 km/h on asphalt roads.
Please note
Special warning signs indicate danger ahead, such as sharp bends, but there is generally no separate sign to reduce speed. Please choose a safe speed according to conditions. Motorists are obliged by law to use headlights at all times, day and night. In Iceland all driving off roads or marked tracks is prohibited by law. Passengers in the front and backseats of an automobile are required by law to use safety-belts. Icelandic law forbids any driving under the influence of alcohol.
Motor vehicle insurance
A "Green Card" or other proof of third-party insurance is mandatory for motorists driving their own cars in Iceland, except from the following countries: Austria, Belgium, Croatia, Channel Islands, Czech Republic, Cyprus, Denmark, Faroe Islands, Finland, France, Germany, Gibraltar, Great Britain, Greece, Hungary, Ireland, Isle of Man, Italy, Liechtenstein, Luxembourg, Monaco, Netherlands, Northern Ireland, Norway, Portugal, San Marino, Slovakia, Slovenia, Spain, Sweden, Switzerland and the Vatican.
Filling stations
In the greater Reykjavík area most filling stations are open every day to 23:30. Opening hours around the country, where the pumps are privately operated, can vary from place to place. Many stations in the Reykjavík area and larger towns of Iceland have automats in operation after closing, which accept VISA and EURO credits cards as well as notes.
Distances in Kilometers
In the following PDF-document you find distances in kilometers between many places of interest in Iceland. The distances refer to the Ring Road (Highway no 1. except north of Lake Mývatn) and the shortest routes out from it unless otherwise mentioned. The main ring road no. 1 is 1.360 km. Distances in Kilometers (PDF)
Opening of mountain tracks
Most mountain roads are closed until the end of June, or even longer because of wet and muddy conditions which make them totally impassable. When these roads are opened for traffic many of them can only be negotiated by four-wheel-drive vehicles. For some mountain tracks it is strongly advised that two or more cars travel together. Also, before embarking on any journey into the interior collect as much information as possible regarding road conditions from a travel bureau, tourist information office or the Public Roads Administration Tel.: +354-1777 · daily 8:00-16:00, www.road.is
– Observe – all driving off roads or marked tracks is prohibited by law!
 –
Maps
Maps are necessary to ensure visitors to Iceland an enjoyable and safe journey. Ask for road maps and maps of Iceland at local tourist offices, bookstores or filling stations. Always take along a detailed map.
Have a safe journey
Have a safe journey (PDF-document).
Video-How to drive in Iceland
Travelling in Iceland can be one of the greatest experiences you can have. But this beautiful and rugged landscape also contains some difficulties and dangers for the driver, difficulties and dangers that you may not have come across in other countries. In this video from The Road Traffic Directorate you can see a few examples of what to bear in mind when driving in Iceland so as to avoid these hazards and have an accident-free holiday.