For the past two weeks there has been no activity in the Eyjafjallajökull volcano. Only a small trace of smoke comes up from the crater but no ash, lava or any other material. This most likely  marks the end of the eruption.
Travelling to Iceland is perfectly safe
The eruption has no discernable effect on life in Iceland – apart from the small area surrounding the Eyjafjallajökull glacier. Travelling to Iceland is perfectly safe and the land of ice and fire welcomes you to enjoy adventures beyond imagination. In fact tourism-review.com recently put Iceland on the top 10 list for the safest countries in the world for tourists.
Geo-tourism blooms
The spring is busy changing Iceland into its seasonal costume of bright green and the migrant birds have returned to the North, signalling the advent of summer. Icelanders expect a great increase in geo-tourism this year, and the spanish newspaper El País, recommends Iceland as one of the best places to witness the forces of nature at work.
Cleanest country in the world
In spite of the eruption, Iceland ranks as the cleanest country in the world according to Forbes magazine, and we look at the eruption as an ideal opportunity to further promote Iceland and encourage visitors to explore the unique nature we have to offer.
Icelanders are used to the geothermal wonders of the island and have learned how to make the best of it – as a result we are among the world leaders in green energy and sustainable development. Iceland is the only western country that produces all its electricity from emission-free and sustainable natural resources in the form of geothermal and hydro power.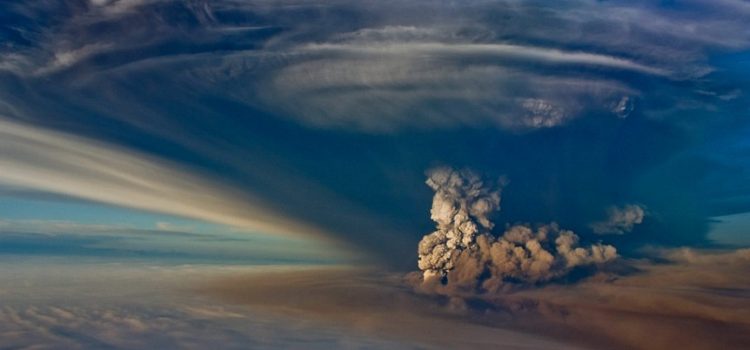 The eruption in South Iceland that started Saturday seems to be stable, according to scientists. The eruption is located in Fimmvorduhals, a passage between two glaciers, Eyjafjallajokull and Myrdalsjokull.
No reason for travelers to worry
There are no reasons for travelers to worry about their trip to Iceland. There are some restrictions for travelling near the eruption and necessary to get information on open roads. On icelandreview.com Vídir Reynisson, divisional manager of the Civil Protection Department, said their goal is to allow tourists to travel to the area near the volcanic eruption zone on Fimmvörduháls so they can view the spectacle up close.
It is difficult to predict how long the volcanic eruption will last. It could end tomorrow but it could also last for days, weeks or even months.