Polar bears are not native to Iceland but have been arriving on its north shores as their homes melt in the North Pole. This may be seen as a symbol of how climate change is affecting our world.
The artist Bjargey Ólafsdóttir's polar bear was Iceland's contribution the world's first global art project, large enough to be seen from space.
The project, called 350 EARTH, is taking place in 18 locations on the front lines of climate change – from glaciers to drying river deltas to endangered forests. It will demonstrate the massive public support for bold climate action and the role that art can play in inspiring humanity to take on our greatest challenge: protecting the planet on which we live.
The Polar Bear was intended to inspire people in Iceland and worldwide to think about their environment and how they can play a role in protecting it. The Polar Bear was created using organic red colouring, only a couple of millimetres thick on the snow.  By the time the team was leaving the wind was blowing fresh snow over the bear, and after the weekend it will have totally disappeared – but hopefully polar bears and glaciers will still be around for generations.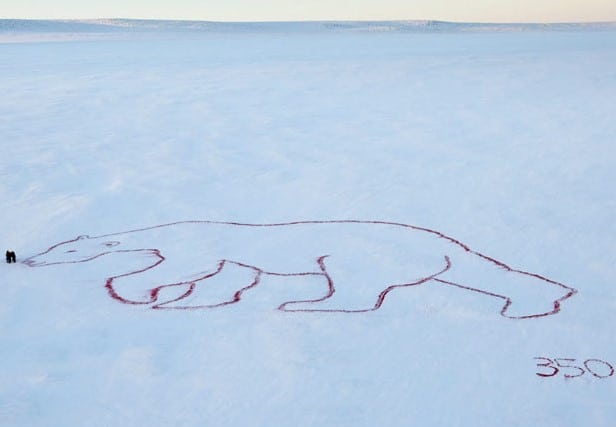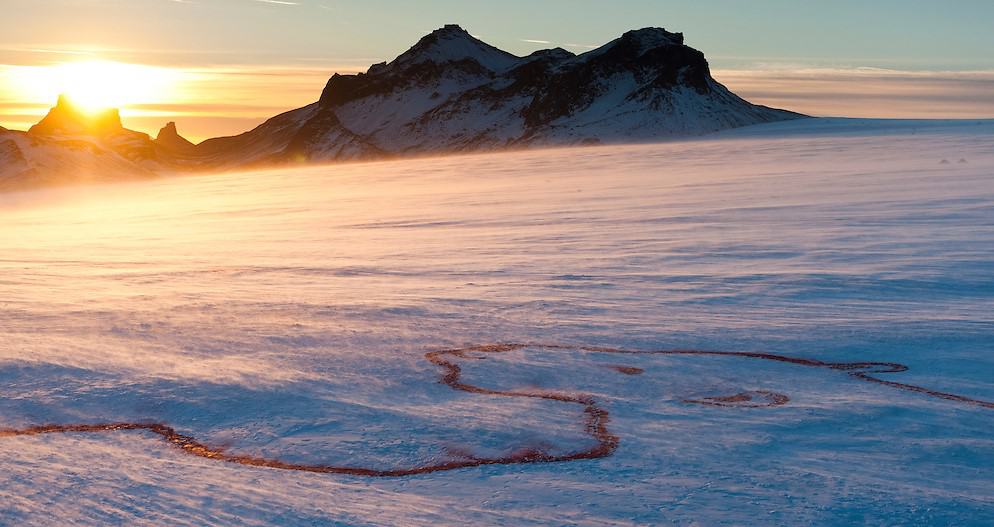 Polar bears and glaciers are synonymous with climate change in the northern reaches of the northern hemisphere and we wanted to draw attention to the plight they face due to climate change. Glaciers in Iceland are losing mass each year, and if the temperature rises as it is predicted to, Langjökull will melt to 15% of its current size by the end of the century. This will have significant impacts on Iceland's hydrological system and melting glaciers worldwide will contribute to sea level rise, putting people in coastal areas and small islands at risk.
The project was a collaborative effort, involving the time and effort and generosity of many. It would not have been possible without Mountaineers of Iceland, Icelandair Scandinavia, Sagafilm, N66, Norðurflug, Málning, Kjarnavörur-Innbak, Garðheimar and the volunteers who braved fierce conditions to make it happen.