Last year marked the 60th anniversary year of the Icelandic Horse Festival, Landsmót.
This year, Landsmót will be held in Vindheimamelar, Skagafjörður, from June 26th till July 3rd.
The history of Landsmót reaches back to 1950, when the first show was held at the historic Þingvellir.
Since 1998 Landsmót has been a biannual event. This is the 6th time Landsmót is held at Vindheimamelar
in Skagafjörður. Guests at Landsmót come from all over the world and the schedule is always exciting and
represents the very best of the best in the handling and breeding of Icelandic horses.
Only the best classified horses participate in the tournament and compete for the most prestigious titles
in the country. In the last few years the number of horses at Landsmót has been around 1000.The fellowships
of riders, singing and dancing are also some of the most important features of the festival. The biannual
festivities of Landsmót also mark the respect Icelanders have for the Icelandic horse.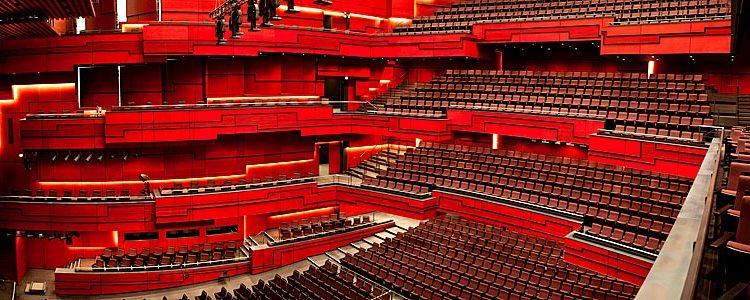 Iceland is included in a list compiled by Great Hotels of the World of places that are predicted
to become popular as destinations for conferences and group activity tours in 2011 and in the
coming years. The Ministry of Industry and Travel expects growth in this sector after a slight
recession following the banking collapse in 2008, mbl.is reports.
According to Great Hotels of the World, Iceland has many advantages for such trips, mentioning
warm pools, volcanoes, glaciers, ravines, highland SUV tours, dog sledding tours and a rich
cultural life, in addition to prime conference facilities.
Other places mentioned as top ten destinations for conference and group activity purposes are Montenegro,
Croatia, South Africa, India, Portugal (Lisbon), Turkey, the Greek islands, Sardinia and South Korea (Seoul).

Volcanologist Steinunn Jakobsdóttir at the University of Iceland, told AFP News, that no volcanic activity has been detected since early Saturday morning. The Grímsvötn eruption started on Saturday, May 21. After two days of intense activity, the eruption petered out, and was all but over last Wednesday. According to the Department of Civil Protection, there is still considerable clean-up work to be done in the aftermath of the eruption.