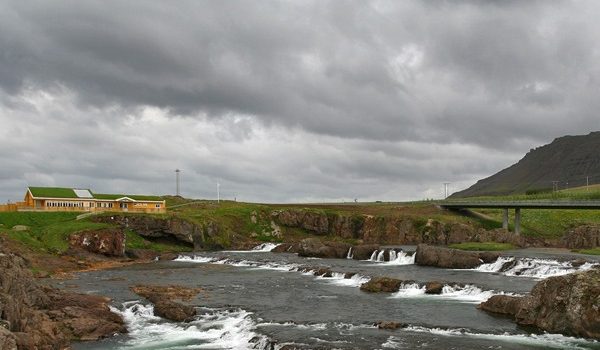 Fossatún is located 90 km from Reykjavík by road nr 50. It is surrounded by beautiful nature and scenery in the Mid-Borgarfjörður area. Fossatún is an ideal destination for shorter and longer stays.
Campsite
Fossatún is a five star camp site with facilities for all kinds of camping equipment, located inland at the Borgarfjörður area. Included in the camping price is: site, access to showers and hot tubs, cooking room, BBQ, access to internet and a splendid play and leisure activity.
Accommodation
Three double rooms and one family room. TV and DVD player are in all rooms and lounge. In the bathroom is a shower, laundry machine and a dryer. Outside are patios with chairs, table and BBQ. Guests have access to the hot tubs on the campsite.
Restaurant
A totally unique location by Troll-waterfalls and good food is the restaurant´s speciality with coffee house style dishes and stylish home-made cooking.
The Troll-garden in Fossatún
The Troll-garden consists of hiking paths, with signs and information and illustration of trolls, troll-games, troll-statues and other things. Guests can take a troll-walk or compete in troll-games while enjoying the beautiful surrounding and view.
Amusements
A family game-patio is by the restaurant and a children's play and football area at the camp site.
Acoustic Iceland
Acoustic Iceland is a program, which features Icelandic music and Icelandic nature. Admission is free for guests at Fossatún. It is shown four times a day during general opening hours, twice between 12-14 and twice between 18-20. Acoustic Iceland is available on DVD.
Hiking paths
Walking paths, roads, marked trails are at the site. It is possible to see salmons jumping, watch the rich bird life, enjoy the remarkable view, taka a family friendly mountain hike or learn Icelandic love poems on the way.
The Record Collection
In the restaurant a part of the proprietor's vinyl record collection can be found. He is on location most of time to play a record on the turntable for interested guests.
Troll-stories
Steinar Berg, the propietor of Fossatún is a writer of troll-stories that are illustrated by Brian Pilkington. The books are available, autographed and on special offer at the reception.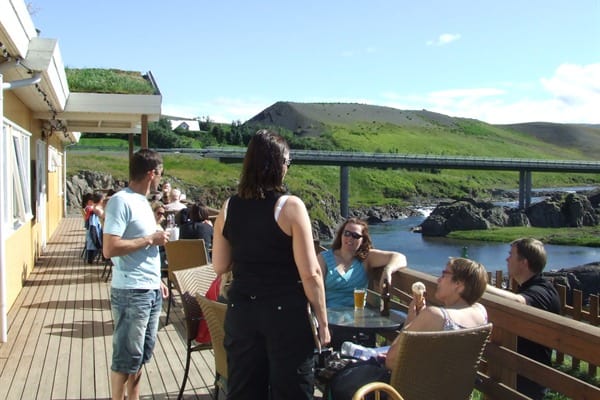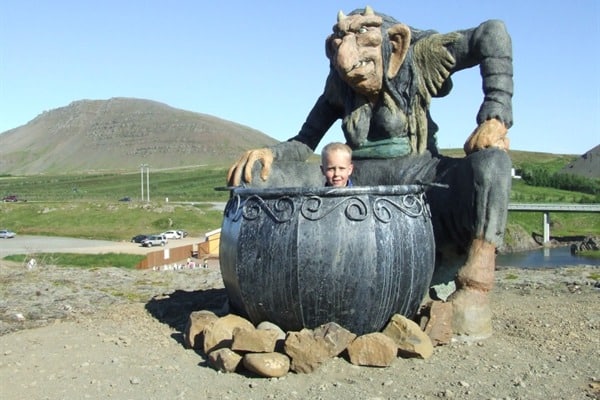 Further information on website: http://www.fossatun.is
Please contact for prices and booking information.
311, Borgarnes
info@fossatun.is
www.fossatun.is
+354 433-5800
+354 893-9733
+354 892-2013
0
0